Doggy Day Care, an alternative to dog walking
Licensed Day Care, an alternative to dog walking, Canine Castle is set in the beautiful tranquil Craufurdland Castle Estate, (between Kilmarnock and Fenwick, off Waterslap, Ayrshire), 20 minutes from Glasgow City Centre and 5 minutes from junction 8 of the M77. Ideal for your active dog, who plays while you are out working for the day. Why not go the extra mile for your dog and bring them to Doggy Day Care so they can run the extra miles?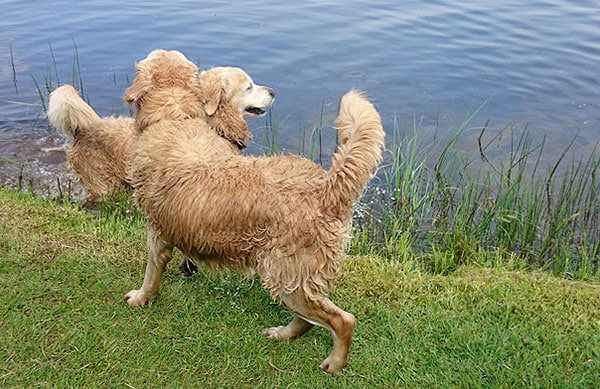 Doggy Day Care Includes:
Day Care from 7am through to 7pm
Dogs walked off the lead through the woodlands and pastures on the estate
Secure dog playpen
Company of other dogs
Doggy Dorm – ground floor of the east wing of the castle with a beautiful vaulted roof, doggy decor, and the warmest room in the castle
Vet cover by our family vet
Home boarding is for our regular day dogs only
Trial Walk
To book with Canine Castle we meet with you and your dog before their stay for a trial walk. This is to ensure that you and your dog will be happy and also ensure the dog is happy with other dogs (including ours) and that they are biddable to our commands whilst out walking and very importantly trust us. This also complies with our licensing conditions.
Having all the information we need to ensure your dog has a pleasant, safe and stress-free stay is important to us. Below we outline some of the information and consents we look for, plus you will see our Terms and Conditions.
Prices
Day Care Rate: £18.00 per day per dog.
Home Boarding: £30 per 24 hrs per dog.
Home boarding and daycare for Christmas Eve, Christmas, Boxing Day, New Years Eve, and New Years Day and the 2nd respectively are £40 per 24 hours and £30 respectively.
For more information and to arrange a Trial Walk call Adity on 07850 822177.
All the information, consents and T&Cs are in the PDF document. Please click to download.
*Please fill out one form for each pet so that we may provide the best possible care for your pet.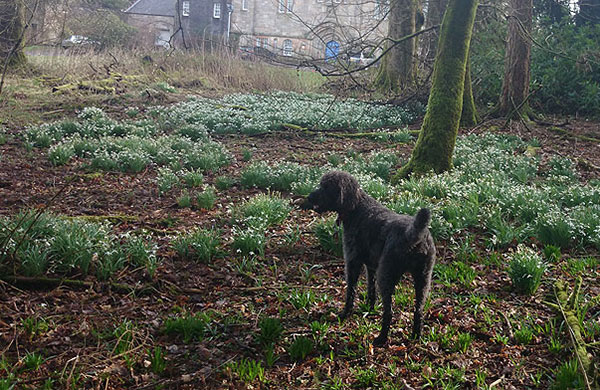 FAQ's
Do I bring my dog's bed and bedding?
Yes, we want as many things to be familiar to your dog as possible to make his stay enjoyable. The familiar smells of his bed and bedding will help with this.
Do I bring my Dog's food?
Yes, this will ensure his diet stays the same and avoids any upset tummies.
Can my Dog get full grooming while staying at Canine Castle?
This is something we are looking into as a service for the future.
How often will you exercise my Dog?
We will follow your instructions.
Will you exercise my Dog on or off the lead?
We only accept dogs that are exercised off the lead.
How often will you feed my Dog?
We will follow your instructions.
Do you take Dogs that haven't been neutered or spayed?
Yes as long as they are not aggressive or for Bitches in heat or about to come into season.
Does my dog need to be vaccinated?
Yes. Your dog should always have its annual vaccinations to protect it against infections and disease. Kennel Cough vaccine is also a necessity. Your dog should also be wormed and be treated for fleas before coming for their holidays.
What happens if my dog becomes unwell or injured whilst staying with you?
Our family vet has agreed to be our vet on call (Valley Vets of Kilmarnock). We will also contact your vet to get medical history and contact you if that is your instruction (as some people may not want to be disturbed e.g. business meetings).
Are all dogs suitable for home boarding?
No. Our service is only suitable for friendly, family pets. We are happy to accommodate puppies as long as they are house and/or cage trained. We are happy to accept all breeds as long as they are obedient, non-destructive, non-aggressive and have a gentle nature.
We do not accept incontinent dogs, dogs that chew furniture or other household items. We do not accept dogs that pull hard on the lead, or boisterous strong dogs.
Do you accept bitches who may go into season?
We do not accept bitches that are expected to be or are in season during their stay.
Can I make a provisional booking?
Yes, this will require a deposit of 25% of the fee which is non-refundable but is a part of the daily rate.
When is the fee paid for my booking?
The fee is made up of two parts. A deposit of 25% by bank transfer or cheque to confirm your booking. The deposit is part of the daily rate and not in addition to it. The balance of the fee is due when you collect your dog from their holiday.
What happens if I need to cancel my booking?
The 25% non-refundable deposit is not refunded.
What happens if I do not show up for my booking?
If you do not turn up for your booking or cancel giving less than 24 hours notice the total fee is due.