Natural Woodland Burial Ground
"Craufurdland Woods", a woodland in the making. Plant a tree instead of a gravestone.
A natural, softer, gentler and more eco-friendly way of saying goodbye to your loved ones.
Tranquil, Natural and Beautiful
The oldest operating private natural woodland burial ground for natural funerals in Scotland, an alternative to traditional funerals. Craufurdland Woods was setup by Dad, Peter Houison Craufurd, after Mum, Caroline, wondered if it was possible to be buried under the Ceder in the front lawn. As they both wanted a natural funeral, after some research, Dad set up the Natural Woodland Burial Ground, where he now rests amongst some of the trees that he planted.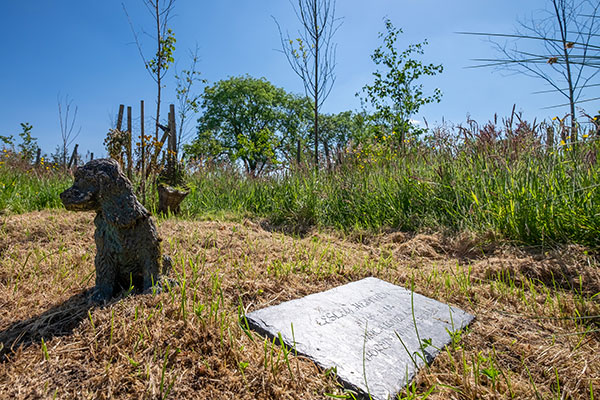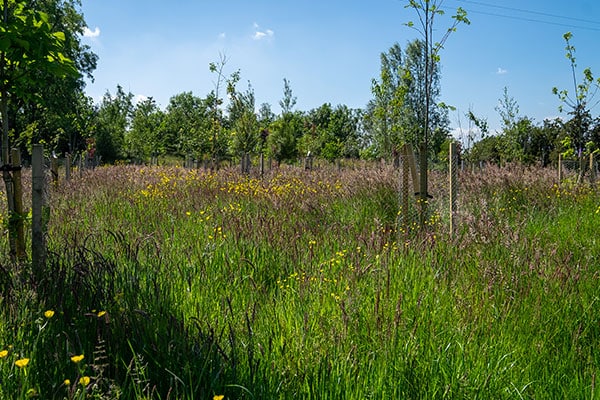 Craufurdland Woods
"Craufurdland Woods" provides an alternative to a traditional cemetery funeral or ashes interment in a magnificent location set in the beautiful Ayrshire countryside on Craufurdland Estate, near Kilmarnock. Surrounded by mature Ash trees and Hawthorn hedgerow, this natural burial ground is quiet and tranquil, with views only interrupted by a scattering of farms in the distance.